About Family Guy blog.
On my fan site will be adult adventures of this famous TV-family and their friends, and girlfriends. Porn stories are entertaining, porn comics are hot too. Friends, you like fan of adult cartoon will be pleased!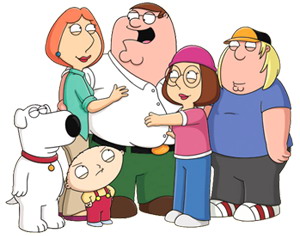 The Griffin family: Lois, Peter, Meg, Chris, Brian and Stewie.